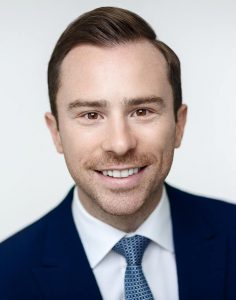 With Mark-André's extensive experience in, and understanding of all aspects of the real estate transaction, and market, he has been able to understand and overcome the barriers to making projects and portfolios succeed, in commercial and residential real estate.
With over a decade of experience as a savvy entrepreneur, and strategic real estate investor, he brings his extensive network, and proven expertise to the table for every client he serves. 
Born and bred for the challenges, and triumphs, of navigating Montréal real estate, Mark-André has brought his commerce education, from John Molson School of Business, specializing in business and marketing, and his success in varied personal business endeavors, to establish the trust, and success of his clientele.
Mark-André Martel has come to mean something exceptional for hundreds of individual and business real estate deals. Having identified and capitalized on the undervalued, and untapped, market potential represented in Montréal, he has been the tip of the spear in building commercial and residential value in these emerging and lucrative neighborhoods.
Mark-André is a certified real estate broker, with a keen sense for growth potential. Under his direction, his team focuses on efficient deal-making, with a strong emphasis on personal service, and relationship building. The trust and confidence cultivated leads the way to making the communities he works in some of the most sought after in the burgeoning Montréal market.
Fluent in French, and English, Mark-André, and his team are with Montréalers, new, or established, first home, through retirement, to create and grow the value and lifestyle they deserve.